Representing Protect Salinas Valley: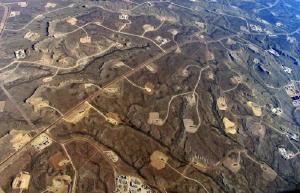 Should the California oil industry be allowed unregulated fracking within the salad bowl of America? During the next 30 years, in the most seismically active oil region in America, could a fracking leak occur and poison the Salinas River?
Protect Salinas Valley, founded by Ed Mitchell, asked those questions in 2011, then began working to define enforcable fracking regulations for this county. Subsequently, PSV drafted a fracking ordinance that prohibits frack wells within the Salinas Valley watershed. The PSV ordinance is based upon the already approved Santa Barbara and San Benito County fracking ordinances with modifications to protect the wine and agriculture industries within the Salinas Valley, whose primary water source is the Salinas River.
After the State legislature did not establish a statewide moratorium on fracking, PSV began conducting outreach to valley and community stakeholders. PSV's goal is that a consortium of stakeholders positively pressures the Board of Supervisors to quickly adopt regulations to protect our communities and our economy from release of toxic fracking fluids. Anyone wishing to add their name to the list of county residents that agree a county fracking regulation is needed, please e-mail Ed at edmitchell70@hughes.net.
------------------

From a Letter to State Conservation Authorities from
Kevin Collins and Rich Fox
Ventana Chapter of the Sierra Club
The controversy over the regulation of hydraulic fracturing and related horizontal boring technologies has now reached the State of California. This has occurred after these new oil and gas production technologies have already been employed extensively in other states and in Canada over the past few years. This provides California with the unique opportunity to learn from mistakes already made in other parts of North America. Bills are pending in the CA State Legislature to establish a
moratorium on the permitting of new wells that Will use these hydraulic fracturing technologies.
The Sierra Club supports such a moratorium to allow for a thorough, independent, and publicly financed survey and analysis of the impacts that hydraulic fracturing has had in other parts of the continent. This is crucial. Instead of allowing a rush to drill new fracking wells, California has the time to establish a regulatory structure that will protect the people and the natural resources of this state. We support this approach and will continue to follow this issue very closely.